Once you decide to have children, major life decisions become heavily influenced by their needs, and as the hub of activity, your home has a tremendous effect on daily life. As such, choosing an ideal space (with a practical floor plan) to raise a family is no small feat but can come together naturally once you understand what aspects to consider. So, when hunting for the perfect floor plan, ask yourself these questions:
Are You Homebodies or Activity Junkies?
The amount of time you spend inside the home should dictate certain preferences. For example, if your family values downtime spent relaxing at home together, you might need larger rooms or enough outdoor space to play outside. You might also prefer an open floor plan that lets family members in the kitchen communicate with those in the family or dining room. On the other hand, with dual-income families or those who spend a lot of time at extracurricular activities, the extra space might go unused and unappreciated.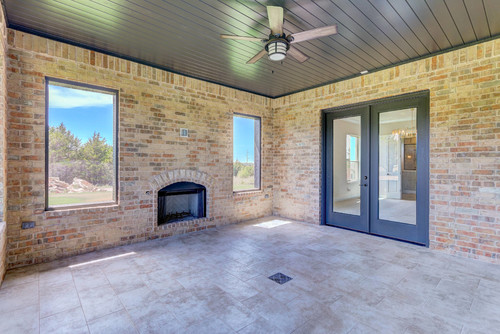 Do You Entertain Indoors or Outdoors?
If you have a large nuclear and/or extended family that gets together often, a separate dining space (inside or outside) might be a priority. In addition, you might have teenagers who have friends over consistently, and you might want a pool or game room to keep them entertained and independent. Whatever your family dynamic, it should play a large role in determining what spaces you can't live without and which ones become redundant.
Do You Want the Master Bedroom Near or Separate from Your Children?
Current design trends lean toward a master bedroom on one floor with the remaining bedrooms on another. If you have infants or small children, however, this floor plan may make you uncomfortable. On the flip side, if you have older children or teenagers, this split-bedroom design could feel optimal.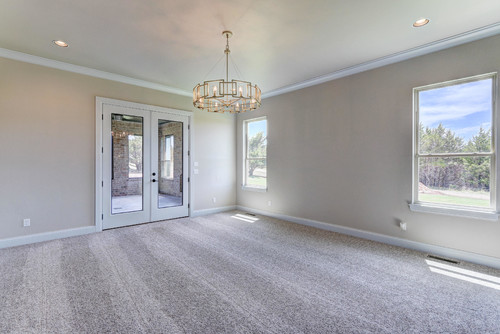 Do You Need Space for Aging Parents?
With more home buyers thinking decades ahead, aging in place or having extra space for elderly loved ones has become central to picking the perfect layout. You might want to eliminate stairs, fearing disabled or aging grandparents won't be able to comfortably navigate between floors. Forward-thinking could also mean you look for a home with a mother-in-law suite or enough space on the lot to build an addition.
Do You Want a Playroom or Mudroom?
Perhaps you like having a designated space for toys, an area in which closing a door can contain the chaos and mess of early childhood. You might also have children who come home from soccer practice and need a place to discard dirty accessories, or a backyard swimming pool that necessitates a changing room for wet clothes. Whatever the situation, taking note of activities and lifestyle can help you predict what extra rooms might make your life easier.
Final Thoughts
As you can see, a universally ideal floor plan for families doesn't exist. Instead, you should closely examine your family's lifestyle, preferences and expectations before determining how your house should flow. Uncovering what makes your family unique will help you choose a practical, life-giving home that will meet your needs for years to come.